Sony NX5U Camera Repair
Repair Specialists For Your Sony HXR-NX5U Camcorder
With our 25 years of experience repairing Sony Pro-level camcorders we have the knowledge and skills needed to repair yours fast and reliably the first time.
Common Problems We Repair On Sony NX5U
Lens Wont Focus C:32:60 or E:62:10 Lens Error
Spots or Debris on Sensor
LCD Screen is Cracked or LCD Scratched
Power Problems, Dead – Won't Come On, Or Doesn't Fully Power Up
External Mic Holder is is loose
HDMI Loses Connection or Doesn't Work Bad HDMI
SD Card Reader Doesn't Work or Card Doesn't Lock In or Stay In The Slot
SDI Connection Problem
Internal Back Up Battery Does Not Hold a Charge
Focus Problems, Soft Focus, Back Focus, Auto Focus Performance Is Poor
Picture Problems When You Playback What You Have Recorded
The EVF Or Viewfinder Is Not Coming On Or Has An Intermittent Issue:
Dropped or Impact Damage
Water, Liquid, or Moisture Damage
TALK TO AN EXPERT
Call and speak directly to one of our Sony NX5 techs NOW.
Toll Free:
888-283-2228
Best Sony HXR-NX5U Service In the Industry



FREE REPAIR ESTIMATE:

We fully diagnose and let you know exactly what repairs are needed – at absolutely no charge!

6 MONTHS GUARANTEE:

You get a 6 month guarantee on your entire Camcorder! Not just the problem we repaired.
QUICK TURNAROUND:




Most repairs completed within a week! No charge for rush repairs.

FREE RETURN SHIPPING:

Standard return shipping is always free – even when you choose not to repair.
Our Customers Don't Like Us…
They LOVE Us!
It's easy to see why our customers love us with over 200 5-Star online reviews and an A+ Rating with the Better Business Bureau.
Sony HXR-NX5 Related Articles
C:32:60 Emergency Workaround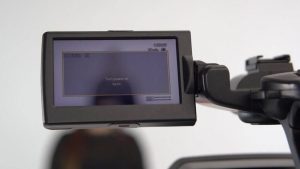 Are you having the C:32:60 error and are in the middle of a shoot?  View this article with video showing you step-by-step on how to get through your shoot.
More Info On The Sony C:32:60 Lens Error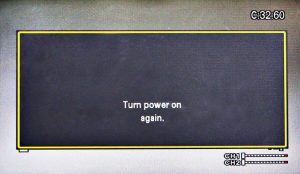 Would you like to learn more about why the C:32:60 error occurs?  We have created an in depth article that talks about this issue to help you understand why the error occurs.