Sony and Canon Camcorder Repair Service Center 
Specializing in Sony and Canon
Professional Camcorder Repair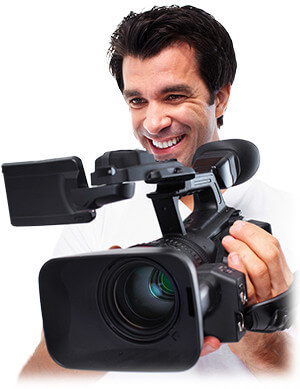 TALK TO AN EXPERT
Call and speak directly to one of our Sony or Canon techs NOW.
Toll Free: 888-283-2228
Sony Camcorder Repair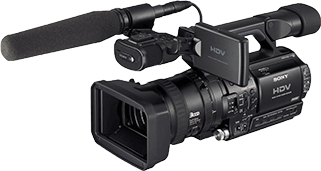 We are specialists and only service and repair  Sony camcorders, we get to know these models very well. That makes us a more accurate and faster repair company to handle your repairs.
Canon Camcorder Repair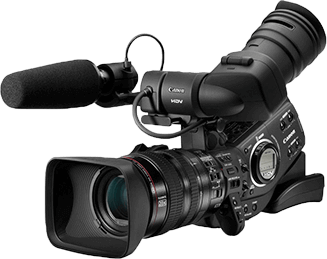 Because we specialize in and only work on Canon Camcorder models, we know them extremely well. This means we are faster, more accurate with repairs, and provide YOU with better service overall.
We Buy & Sell Used
Sony & Canon Camcorders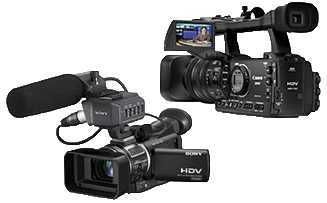 Video One Repair also stocks quality reconditioned used camcorders for sale.  We provide a 30 day money-back inspection period and a 6 month warranty on camcorders we sell.  We also will buy your used camcorder.  To learn more, visit our store.
Articles from our Blog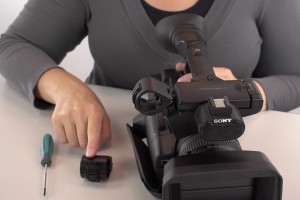 September 26, 2015 -- by Sheryl Bahr
Is the mic holder on you camcorder loose or broken? No need to send it in for repair, you can easy replace it yourself. Step by Step instructions by an Sony repair technician make this process easy. Give us a call to order a new Sony genuine mic holder. Below is a list of some […]
Read Article
5 Things That
Make Us Different
When choosing a camcorder repair service center it's really hard to know which repair facility is going to really do the right job. Watch our video and learn the five things that really set us apart from our competition.
Our Top Frequently Asked Questions
Q: Do I need to contact you before shipping my camcorder to you?
A: No, simply follow our instructions on our Repair Order Form page.
Q: Is there any charge if I don't want to have my camcorder repaired?
A: No, the estimate and return shipping is FREE even if you don't want it repaired.
Q: How long does it take?
A: Normally, you get an estimate within 2 business days after we receive your camcorder. Most repairs completed in less than a week. 1-2 day rush service at no extra charge, call for more details.
Q: How long have you been in business?
A: We are a very-well established business since 1994 – 20 years!
Q: Do you fix any other models other than the ones listed on the website?
A: No, our techs are highly specialized and only work on the Sony and Canon models listed on our site.
We are one of the largest repair facilities that services Pro Level Sony and Canon camcorders in the U.S.
Shipping your camcorder to us is simple.  Click on our Repair Order Form for easy instructions on sending us your camcorder.  If you have any questions prior to sending us your camcorder, please call us toll-free at 888-283-2228.