Sony DCR-VX2000 Camcorder Repair Service Center
We are specialists at repairing your Sony DCR-VX2000 camcorder and we've seen all of the problems associated with it.
With our 25 years of experience repairing Sony Pro-level camcorders we have the knowledge and skills needed to repair yours fast and reliably the first time.  That means we know how to service it properly and why we can guarantee the entire camcorder for 6 months!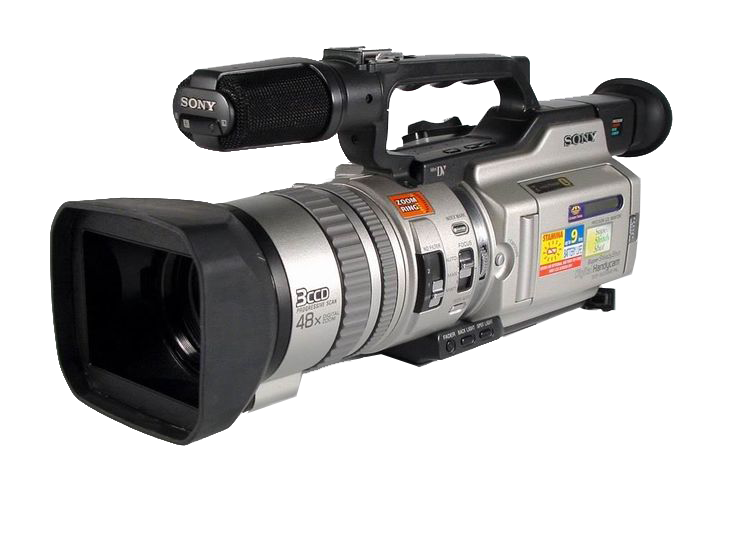 Sony DCR-VX2000 Camcorder


Common Problems
The audio will dropout or the picture will break up while playing a tape back on the video camera. This is sometimes referred to as pixilation. There are picture problems along the left or right side of the screen.
There is a problem with camcorder eating the tape or damaging the tape.
There is a problem with the video camera when you hook it up to the computer. The computer will not communicate with the video camera via the firewire port connector or DV  jack Connector. Safely hooking up your camcorder to the computer. 
Picture problems, such as distortion, interference or lines through picture when recording or playing back.
The Menu selector wheel on the back of the camcorder is faulty, or has flaky connections.
Colors are distorted, such as blue or pink picture in camera mode. Camcorder could also have no picture in record mode.
The microphone is loose or falling off the camcorder.
Camcorder will not power up with the battery or the AC power. Camcorder is dead. The power switch is flaky or faulty.
The video camera lens in not working. It does not focus correctly, has soft focus or problems with back focus.
TALK TO AN EXPERT
Call and speak directly to one of our Sony techs NOW.
Toll Free:
888-283-2228
Over 140 5-Star Online Reviews






We warranty your entire camcorder for 6 months!
Unlike other shops that offer a warranty on the area of the camcorder that they fixed, Video One Repair will cover the whole camcorder.  So, if another unrelated problem occurs within 6 months, just send it back in and we will take care of it for you – no charge!
Ready to ship?
Repair Order Form
Have Questions?
Toll Free:
888-283-2228